Bonzai Pipelines Construction Update #2
We were at the park today and here is a quick look at the Bonzai Pipelines construction progress. It looks like all of the slide pieces are on site.
These pieces that are stacked up at the translucent tubes that you drop into first. Then you slide into the dark with the solid tubes.
Speaking of dropping… The six drop capsules have been installed. Wouldn't want to get in one just yet.
More slide pieces. You can also make out the run outs for the slides. It also looks like that Six Flags New England is adding some more cabanas to Hurricane Harbor as part of the expansion.
Going back to the slide structure…
The pipelines have started to go up!
Here is a closer shot of the "looping" body slides.
That's it for our pictures. Six Flags New England tweeted a picture of the expanded area. You can see the cabanas we talked about above. Also, instead of relocating the pop jet fountains from Whistlestop Park they elected to build a new set of them.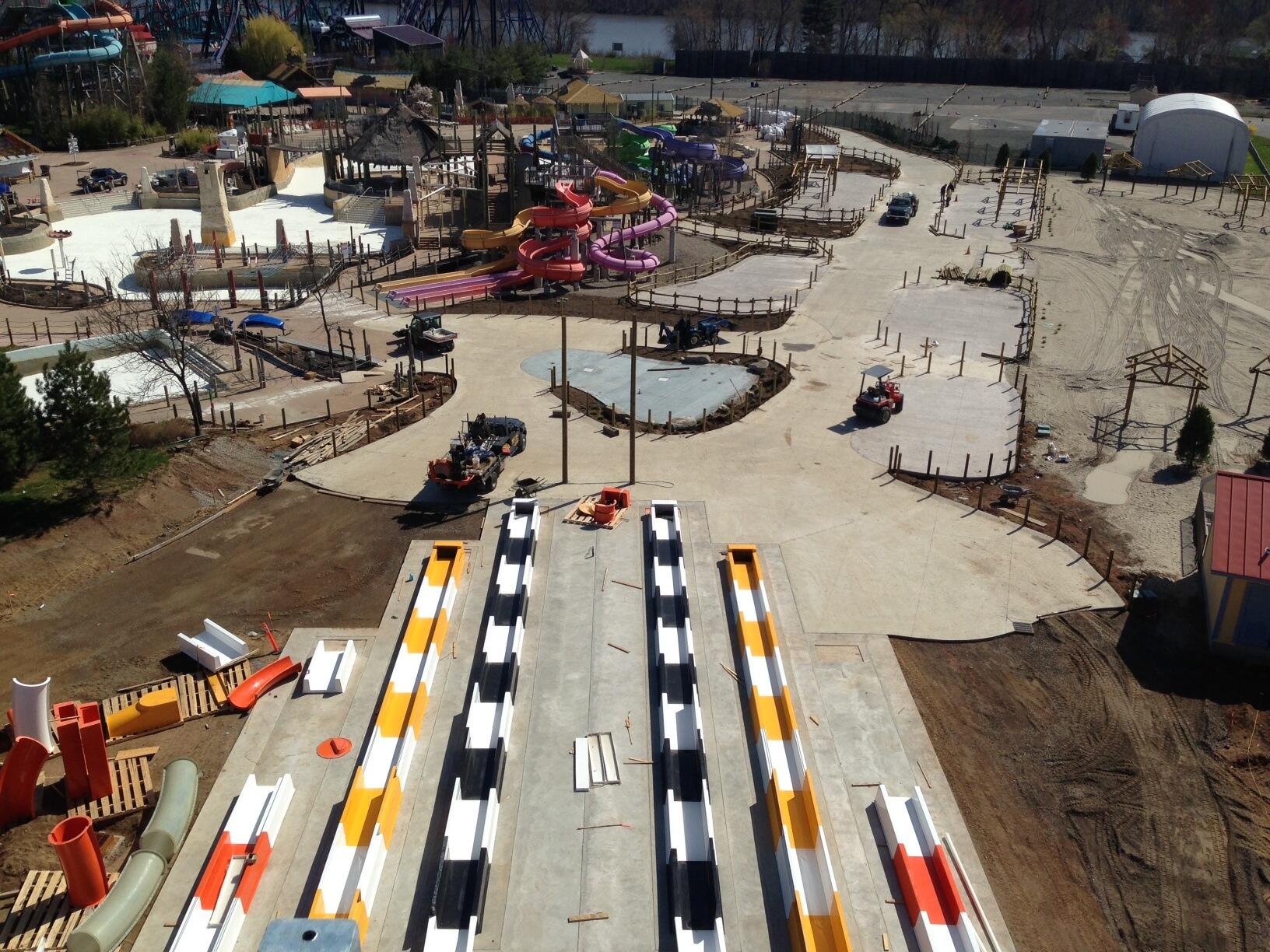 SFNE has got a lot of work done. The park told us that they expect Bonzai Pipelines to open up around Memorial Day weekend. Are you looking forward to riding all six of these slides?